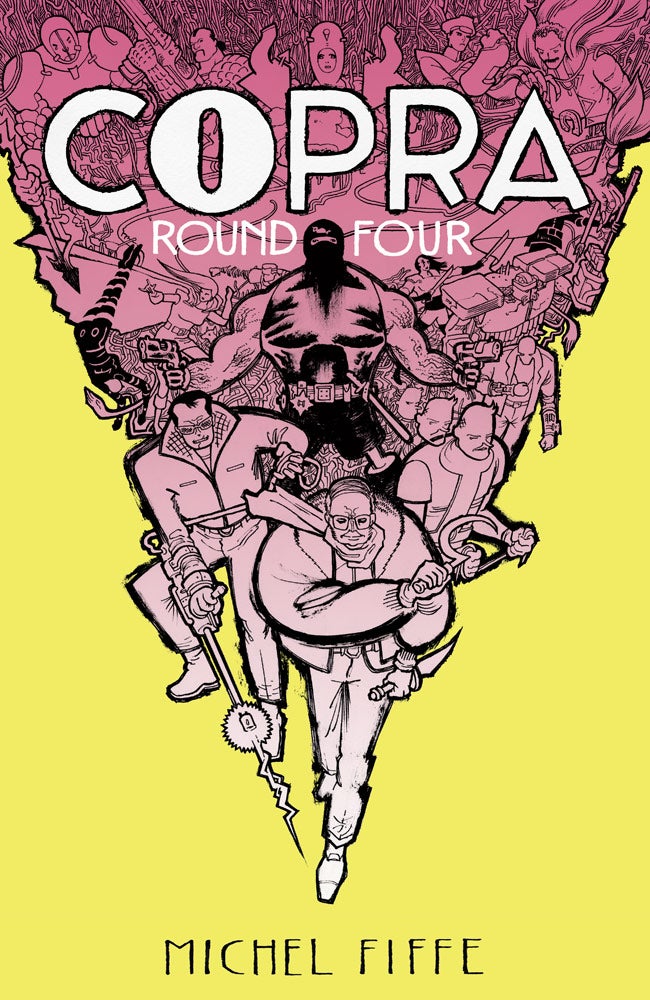 COPRA ROUND FOUR
$

19.95
---
---
GET YOUR PREORDER IN NOW!
The return of the world's favorite revenge team is marked by back-to-back brutality and psychedelic suspense, fallen comrades and desperate dissidents. Our team gets served out the same penalties they've dished out in the wake of a prison break, an unstoppable assassin, and a seminal showdown between Copra members. Keep up and stay focused as Copra's international kill list gets checked off at the peak of their mondo bizarro bloodlust.
Collecting issues 19-24, this volume of Michel Fiffe's bloodthirsty self-published revenge machine is even longer than usual. Sporting the same bright yellow the world demands out of its finest bananas, everything you've come to expect from Michel is here in droves. Get in where you fit in? Pshaw. Just destroy everything in your way.
SHIPPING IN OCTOBER!